Connecting the Mobile Game Ecosystem
iCandy Interactive Limited is a producer of Award-winning Action-Oriented casual games on mobile devices, with operations in Australia, Singapore, Malaysia and Indonesia. After the inclusion of well know Global IP such as Doraemon, Star Girl and Grafield along with our top titles like "Crab Wars" and "Dark Dot". We have grown our install based to 350M Mobile gamers. At the same time iCandy seeks to consolidate the best companies within the Asia Pacific region, to continue to develop great content for its user around the world.
Our Leadership Team
Great companies are all about the people. We've assembled some of the best industry veterans across tech and games to enable us to scale as a company to continue producing world class content for our players, in collaboration with our stakeholders and shareholders. Our leadership team also ensures that we're able to connect with players and businesses across cultures, to forge win-win relationships.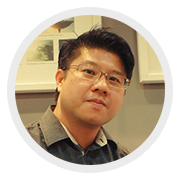 Desmond Lee
Chief Operation Officer
Desmond leads the studio network, including production and publishing for the iCandy Group and is the concurrent CEO of group company, Appxplore. A 20-year veteran in the creative industries, he was the producer of Saladin – The Animated Series, 2011 nominee for the International EmmyAwards (Malaysia's first EmmyAward nomination). And before that, Desmond spent 5 years in the USA working as a Multimedia Designer in Garmin International, Art Director in Digital Pipe Inc., and Streaming Media Specialist at Fantastic Corp.

Desmond has a Bachelor of Fine Arts (Computer Arts) from Academy of Art University, San Francisco.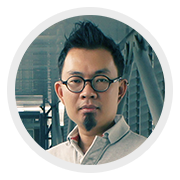 Jenn-Yu Lim
Chief Creative Officer
Jenn Yu provides design and design process direction at iCandy and he has been instrumental in setting the design template for some of the group's greatest hits. Jenn Yu is also the co-founder of Appxplore and a highly skilled artist with more than 15 years' experience in conceptual drawing, 3D animation and game design.
One of the pioneers in the Malaysian gaming industry, in 2004 he helped Phoenix Game Studios develop Malaysia's first MMORPG game Fung Wan Online. In addition to having one of his 3D digital artworks featured in EXPOSÉ, Jenn-Yu has won numerous New Media awards during his career.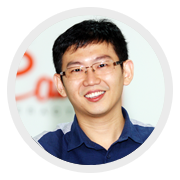 Keng Lou Lee
Chief Technology Officer
Keng Lou leads the tecnical team and production pipeline at iCandy. Keng Lou graduated with a B. Multimedia (Hons) in Software Engineering and Games Design from Multimedia University, Malaysia in 2009. Keng Lou has over 10 years' experience in the game development industry. Experienced in launching online games portal, developing social networking games on Facebook, and Mobile.