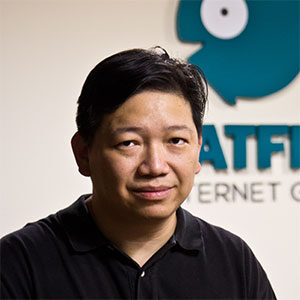 Lau Kin Wai
Chairman/Executive Director
Kin Wai is a highly accomplished entrepreneur with an impressive background in technology investment and entrepreneurship across Asia and Europe. He brings with him a wealth of experience, having founded his first company at the age of 23 and subsequently establishing a track record of success in building companies in diverse sectors, including internet media, software, and biotechnology.
In recognition of his achievements, Kin Wai has been widely acknowledged by the media, having been named as one of the youngest Managing Directors of a publicly traded firm in Southeast Asia, after leading his first company to a successful IPO at the age of 28.
With his extensive knowledge and expertise, Kin Wai is a valuable asset to the board, and his strategic insights and guidance have been instrumental in driving the company's success.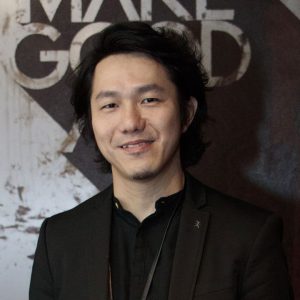 Ken Foong
Executive Director
Ken Foong is the co-founder and Chief Operating Officer of iCandy's subsidiary Lemon Sky Studios, the largest game art and animation studio with over 500 staff in Southeast Asia. Currently, Ken oversees the creative direction of projects at Lemon Sky Studios, and is responsible for the overall strategic direction and day-to-day operations of Lemon Sky Studios. Ken brings more than 20 years of experience in leadership, corporate management, project management and business development. Ken holds a Degree in Digital Animation from Vancouver Film School since 2002. He also has a Diploma in 3D Animation from The One Academy of Communication Design.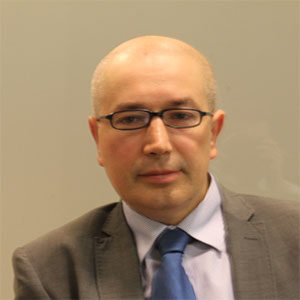 Robert Kolodziej
Non-Executive Director
Robert is a highly experienced investment management professional, currently serving as an Advisor at Patersons Securities and in an advisory role at Kollins, a project management firm. With over 20 years of industry exposure, he has developed a deep expertise in due diligence and strategy, gained while working with Ernst & Young in the Property Trust segment. In addition, he has extensive entrepreneurial experience, having successfully run an eco-tourism business.
Robert is a subject matter expert in small capitalisation company investment, with a particular focus on the technology and renewable energy sectors. He has been actively involved in transaction arrangements in the equity capital market, bringing his wealth of experience to bear in identifying investment opportunities and providing guidance to investors.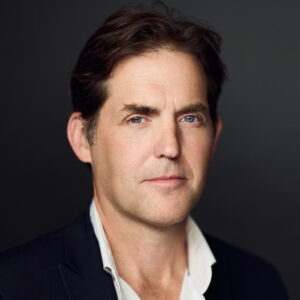 Chris Whiteman
Non-Executive Director
Chris is an executive with over twenty years of experience in commercial management, finance, and strategic advisory roles, spanning diverse industries including gaming and app development, energy and resources, and investment management.
A graduate of the University of Adelaide, where he earned a Bachelor's Degree in Economics, Chris also holds a Graduate Diploma in Applied Finance and Investment from the Financial Services Institute of Australasia (FINSIA). He has a deep understanding of international affairs and extensive experience in the culture and business dealings of Asia, making him a valuable asset for any organization seeking to expand into global markets.
Throughout his career, Chris has demonstrated his expertise in managing complex financial and commercial operations, developing effective growth strategies, and providing strategic advice to senior leadership teams. His ability to identify emerging trends and capitalize on new business opportunities has been instrumental in driving success for the organizations he has worked with.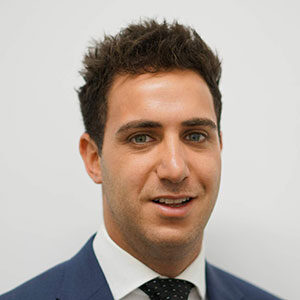 Marcus Ungar
Non-Executive Director
Marcus is an entrepreneur and investor, serving as a founding member of CGAM Pty Ltd, a private equity firm based in Sydney. With a focus on investing in innovative, high-quality technology companies seeking growth stage investment, Marcus has been instrumental in identifying and capitalizing on new investment opportunities, driving the success of the firm.
In addition to his role at CGAM, Marcus is also the CEO of Investorlend Pty Ltd, a cutting-edge investment platform that enables investors to participate in commercial loans and equity-linked investments.
Marcus has also continued his association with Compass Global Markets, a leading provider of foreign exchange and international payments solutions.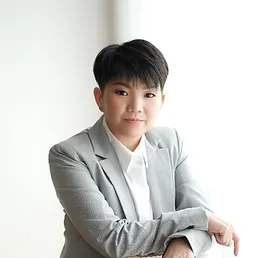 Irene Wong
Non-Executive Director
Irene Wong is an advocate and solicitor in Malaysia and has over 15 years of experience in the legal industry. She has extensive experience in representing listed companies, private companies, and individuals in various business-related matters. Irene holds a Bachelor of Law from the University of London and has been admitted as an advocate and solicitor in Malaysia since 2007.