Emerge's share price rocketed up to 24% during intraday trading while iCandy added up to 14%.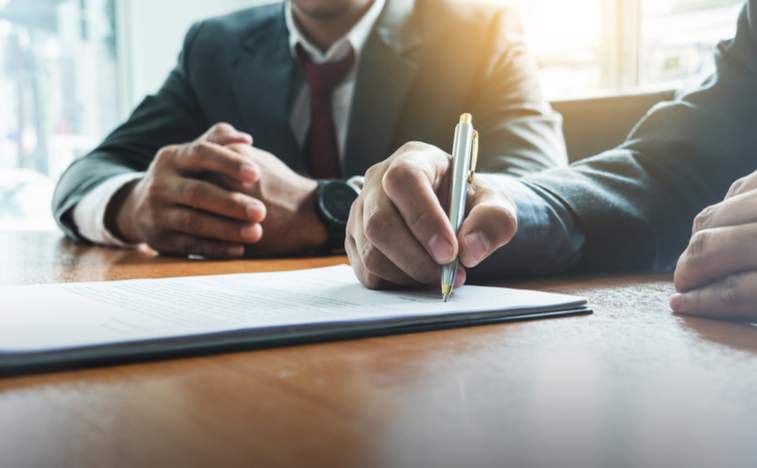 Emerge Gaming Ltd (ASX:EM1) (FRA:GIX) and iCandy Interactive Ltd (ASX:ICI) will join forces on the esports and gaming front after signing a collaboration and distribution agreement.

This collaboration will give Emerge immediate access to revenues from iCandy's large global network of 350 million mobile gamers.

The portfolio of Fatfish Blockchain Ltd (ASX:FFG) (OTCMKTS:FFTTF) investment iCandy includes casual and social games, and an emerging list of games in development.

iLeague plans
Esports gaming partners Emerge and iCandy are expected to develop a 'white label' esports platform branded as iLeague, which would be powered by ArcadeX, a platform customised to run tournaments and competitions using iCandy's content.

Emerge CEO Gregory Stevens told the market: "With this agreement, Emerge gains access to global distribution and content from awarding-winning mobile game developers.

"The iLeague Platform will give Emerge and iCandy a great opportunity to scale, promote games and generate substantial rev"

Revenues to be split
The two partners plan to split their revenues equally and have global ambitions.

Stevens said: "Our vision is to become a leading mobile casual gaming esports provider worldwide.

"We now have a global reach and exciting new content, which is consistent with our emerging market rollout strategy.

"This partnership also gives us access to the Asia-Pacific region and further improves the prospects of the upcoming Arcade X launch."

In December 2018 Emerge signed a global distribution agreement with Cloudzen Pte Ltd giving it access to the cloud-streaming digital platform GameCloud that allows instant streaming of hundreds of high-quality games on mobile devices.

iCandy non-executive chairman Kin-Wai Lau lauded today's agreement, saying: "The strategic collaboration with EM1 should significantly enhance the business objectives of iCandy which since listing have included the design, development, commercialisation and publishing of mobile interactive entertainment content.

"Collaboration with EM1 will provide iCandy with access and exposure to a wider audience of mobile gamers that will increase users and user interaction on iCandy's current and future game portfolio, directly and indirectly strengthening iCandy's revenue-generating capabilities."

Earlier this month, Kin Wahe Asia Pacific-focused mobile gaming company's strategic areas of expansion in an interview with Proactive Investors, touching on the company's recent investment into UK-based video influencer platform Xcademy Ltd.
Blockchain technology company Fatfish, previously known as Fatfish Internet Group Ltd, noted its investment's new partnership in an announcement.

Fatfish reported: "iCandy management is of the opinion that the strategic collaboration with EM1 will have material positive impact in terms of revenue and operational capability to iCandy in the near to mid-term."

The investee's blockchain interests lie in cryptocurrency exchange, and cryptomining and blockchain-focused funds management businesses.

Fatfish's consumer internet investments include digital entertainment, financial technology (fintech), ecommerce and enterprise software companies.
Esports statistics
Esports describes the sport of electronic gaming undertaken in person in front of enthusiastic audiences and online for audiences located further afield.

Common esports genres are fighting games, real-time strategy (RTS) games, multiplayer online battle arena (MOBA), first-person shooter (FPS) games and battle royale games.
The global esports arena is supported by an Esports Games Association (EGAA) founded in late 2017.

An Australian Esports League dubbed the AEL is building grassroots support for esports in Australia, promoting the sports across the social and professional networks Facebook, Twitter, Instagram and LinkedIn.

Global revenues for esports were about US$325 million in 2015, with 2016 revenues tipped at US$493 million in 2016.

The global audience for esports in 2015 was 226 million people.

A report in April 2017 estimated 42% of the gaming market rested with the mobile industry, while mobile gaming was forecast to make up more than 50% the market by 2020.

Emerge's share price was up 0.3 cents, or 8.8%, to 3.7 cents by mid-afternoon as iCandy's securities rested up 0.2 cents or 2.3% to 9 cents. Fatfish shares were down 0.3 cents, or 15%, to 1.7 cents by mid-afternoon.
Source: https://www.proactiveinvestors.com.au/companies/news/216901/emerge-gaming-and-icandy-interactive-to-join-forces-on-esports-and-gaming-216901.html