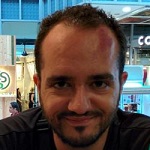 Internet venture investment company Fatfish Internetwill be spinning out its mobile games company iCandy in an IPO on the Australian Securities Exchange (ASX), it announced on Friday. According to the company's statement, iCandy is expected to be valued at AU$40 million (US$ 31.2 million).
Upon a successful IPO, Fatfish will receive AU$35 million (US$27.3 million) of iCandy's shares and intends to distribute 50 percent of the shares, worth approximately AU$17.5 million (US$13.6 million), to shareholders on a pro rata basis, "subject to approvals from authorities and shareholders."
"The IPO will not only raise funds for iCandy's operation at IPO, but allow iCandy to have continuous access to capital from the markets to fund its plan," Fatfish CEO Kin-Wai Lau told Tech in Asia via email. "The IPO will also allow iCandy to use its publicly traded status to execute acquisitions of game studios as part of its growth strategy."
Moving forward, Fatfish will be consolidating its activities in the game development spaccording to Lau. The company aims for the IPO to be completed by the end of June.
iCandy was formed out of Fatfish's acquisition of Singapore's Kensington Ventures and Malaysia's AppXplore, which it acquired back in September 2014. AppXplore was the first Malaysian studio to be featured on Apple's App Store and has developed several successful mobile games such as Alien Hive, Sporos, and Lightopus.
Editing by Josh Horwitz and Steven Millward