Mobile gamer iCandy's blockchain crab game 'CryptantCrab' will be available for pre-sale later this month ahead of a full release towards the end of this year.
iCandy Interactive (ASX:ICI) told investors back in April that it was developing a new genre of blockchain and cryptocurrency web games, starting with CryptantCrab.
The company reckons that it is simply a new spin on an age-told tale, saying it "takes inspiration from the Asian pastime of raising fighting fish, hence the game is based on a similar concept of raising digital crustaceans that come alive on the blockchain".
CryptantCrab is a web-only game, not mobile, so that it can get around cryptocurrency regulations. "CryptantCrab is not a payment mechanics, nor a securities-type token, as such it doesn't fall under any of the existing cryptocurrency legislation in many jurisdiction that regulate either payment or securities form of cryptocurrency," iCandy CEO Kin Wai Lau told Stockhead.
It will be available for pre-sale from the 25th of October and early adopters will several incentives, including in-game, visible bragging rights.
Desmond Lee, iCandy COO, said the company was handing the power back to gamers.
"We are very excited at the prospecin technology, and that we are able to put gamers front and centre, with their decisions to manage and improve their in-game resources in a transparent and secured manner," he said.
"Coupled with the ability to use these resources in digital pet battles, the game will create a dynamic global gaming environment that is completely new for most gamers. We look forward to building the world of CryptantCrab with our community, and in turn, create a vibrant community of fans and engaged gamers seeking to experience blockchain gaming."
How the game works
The game is powered by the Ethereum blockchain network to ensure that gamers cannot cheat.
But while the game may run on the Ethereum blockchain, the company is quick to point out the tokenised crabs are not a crypto currency token – rather a fractional token of the ERC721 standard Ethereum token for digitising data.
It will launch the game in a free-to-play model, with some in-game virtual items or characters offered at a premium, costs of which ICI says will be in the realm of $5 to $200.
Those payments can be made on either conventional payment channels like credit cards or Ethereum Ether – but players need not to have a blockchain wallet directly to play the game.
If you're still unconvinced, here's how it works: each virtual crab in the game comes with randomised individual traits that are tagged with a digital blockchain token. The more time you spend nurturing your crab, the more you can mutate its physique. The bulkier y, the better chance it has in one-on-one battles, which raise the experience and stats of the crabs.
The company's shares were flat on the news at 5.8c, well short of its year high of 22.5c, which came shortly before the stock was suspended for five months.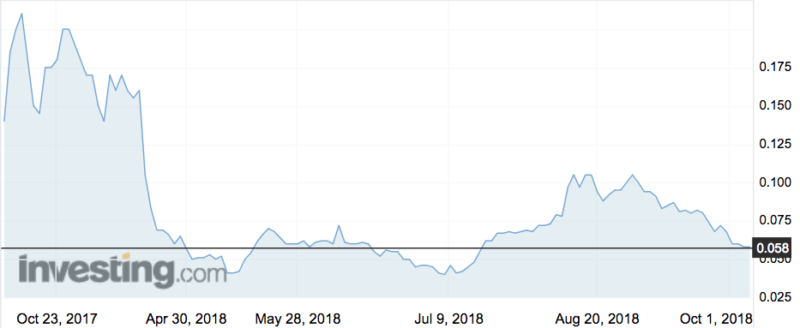 iCandy claims exposure to over 350 million mobile gamers globally, and will market CryptantCrab to them directly.