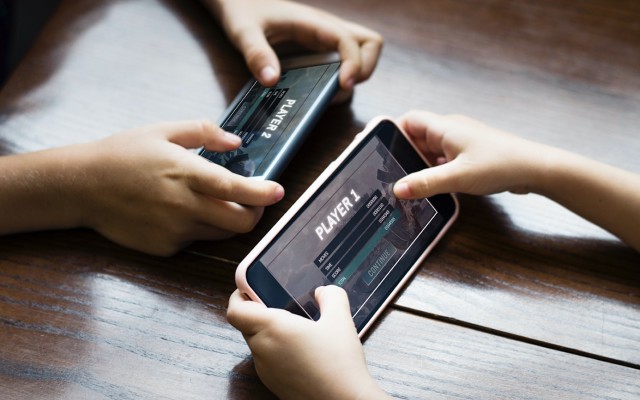 Emerge Gaming (ASX: EM1) and gaming developer iCandy Interactive (ASX: ICI) have joined forces to take on the mobile eSports market after executing a joint venture agreement.

Under the deal, the pair will collaborate to utilise technology from Emerge Gaming and game content from iCandy to develop new business centred around eSports based on mobile games.

The collaboration will also involve co-developing a new mobile eSports tournament platform, set to be named iLeague.

iCandy is confident the global collaboration with Emerge Gaming will bring about significant and material synergies, including the ability to generate significant eSports interest as well as underpin new business opportunities and new game distribution channels.

Importantly, iCandy expects the partnership will provide it with access and exposure to a wider audience of mobile gamers that will increase users and user interaction on its current and future game portfolio.

iLeague to create new eSports competition
Under the agreement, Emerge Gaming and iCandy will customise and co-develop a white-labelled ArcadeX Platform branded iLeague.

iLeague is envisaged to become a mobile eSports tournament platform that will be marketed to an international audience with the ability to establish ranking and offer participation rewards to gamers in the form of physical merchandise or digital assets.

As part of a cross-promotional opportunity, the platform will be marketed to iCandy's network of 350 million mobile gamers, with the sizeable user base providing an opportunity for brands to increase their exposure base.

According to Emerge Gaming, the iLeague platform will aim to increase the acquisition of users for both parties, re-engage dormant users and drive revenue creation.

Emerge Gaming has already built and established the ArcadeX platform that allows for skill-based tournaments, series and live matchmaking.

Under the platfo, gamers compete in sponsored tournaments to establish rankings, win prizes and earn participation rewards.

Emerge Gaming said it would look to start integrating iCandy content shortly, which it intends to include as part of its official launch.

The pair will receive 50% of revenue generated via the iLeague Platform, enabling both companies to benefit from the monetisation of the exclusive gaming content.
Value drivers
Emerge Gaming, which listed on the ASX last year via a reverse takeover, said the deal would give it access to the lucrative APAC regions where iCandy are primarily focused.

Just last year, iCandy, which is Fatfish Blockchain's (ASX: FFG) investee company, launched its blockchain game Cryptant Crab. The debut marked the first blockchain game to be designed and developed entirely in South East Asia.

As well as gaining access to global distribution and content from mobile game developers, Emerge Gaming expects the iLeague Platform will underpin the opportunity for substantial revenue flows.

"Our vision is to become a leading mobile casual gaming eSports provider worldwide," Emerge Gaming chief executive officer Gregory Stevens said.

"We now have a global reach and exciting new content, which is consistent with our emerging market rollout strategy."

Last year, Emerge indicated it had ambitions to take the growing eSports gaming space into new territory by offering an "optimal tournament gaming experience for both users with "integrated mobile games, optical character recognition, brand activations and automisation".

Meanwhile, iCandy non-executive chairman Kin-Wai Lau said he was looking forward to brining much the gamer community under the new partnership.

"Collaboration with Emerge Gaming will provide iCandy with access and exposure to a wider audience of mobile gamers that will increase users and user interaction on iCandy's current and future game portfolio, directly and indirectly strengthening iCandy's revenue generating capabilities," he said.
Emerge Gaming's shares jumped 8.4% to $0.037 in afternoon trade while iCandy was up 5.6% to $0.093.

Source"https://smallcaps.com.au/emerge-gaming-icandy-interactive-partner-launch-ileague-gaming-platform/">https://smallcaps.com.au/emerge-gaming-icandy-interactive-partner-launch-ileague-gaming-platform/