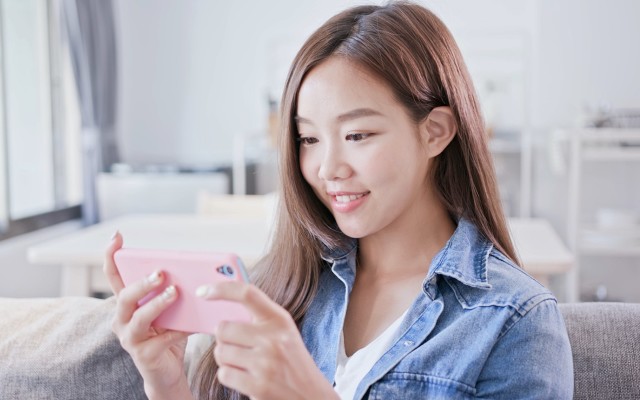 Games developer iCandy Interactive (ASX: ICI) has unveiled an agreement with Animoca Brands (ASX: AB1) and Alibaba's 9Games unit to expand its Groove Planet mobile game into mainland China.
iCandy operates a portfolio of mobile games that have been played by over 350 million mobile gamers around the world, while picking up multiple awards at various renowned international events.
The deal means that iCandy's mobile platform game, Groove Planet will now be published, localised and marketed in China – currently one of the fastest-growing gaming markets globally.
9Games will localise and publish Groove Planet for Android in China, while iCandy and Animoca will provide the licence and technical support.
According to iCandy, it will share revenue generated by the game in China with 9Games based on commercial terms that are in-line with industry practice.
Animoca will receive a portion of iCandy's share of the revenue.
iCandy anticipates 9Games' strong Chinese market presence, knowledge of Chinese consumer behaviour and established distribution channels will be advantageous for the Groove Planet roll-out.
China has the world's largest gaming market, with mobile games accounting for US$20 billion in revenue.
Setting a market groove
Groove Planet is a mobile game with music as its core theme and how it attempts to appeal to gamers. Users can interact with the game by playing along to the rhythm of their favourite songs and can "develop their own planet".
The game also allows users to upload songs, analyse tracks and harnesses user-content to provide a "unique musical experience", according to its developers.
Furthermore, the mobile game boasts building and character upgrades, rewards for in-game achievements and is available in 11 different languages, including Mandarin.
"iCandy is developing strong collaboration in the international gaming market. Groove Planet is one of our leading games, and we look forward to Alibaba's involvement in bringing the game into mainland China," saidnon-executive chairman of iCandy.
According to iCandy, Groove Planet has received critical acclaim since its release, having been ranked as the best strategy game in five different countries, the best music game in seven countries, and the highest grossing music game in Hong Kong.
In parallel to Groove Planet, iCandy is also pushing forward with the development of another popular title developed by the company.
Earlier this month, the game developer said it expanded the functionality of its latest blockchain game, CryptantCrab, by adding a new "battle mode" feature.
CryptantCrab is iCandy's first blockchain game, launched in January this year. The game is a possible avenue for iCandy to "revolutionise the future of the blockchain gaming industry".
This allows for greater data protection and a sense of ownership for players. More broadly, the game intends to utilise the concept of "gamification" in order to monetise online user activity to drive user engagement.
In tandem with Alibaba
Some of Alibaba's recent gaming ventures have included Travel Frog among other consumer-market products that attract millions of users on a daily basis.
Travel Frog is a Japanese mobile game launched in mid-2018 with forecasts suggesting the game could generate at least 120 million yuan (A$25 million) in derivative sales.
As further testament to Alibaba's growing market dominance, the e-commerce giant renewed its interest in expanding into the mobile gaming industry, with a 1 billion-yuan (A$210 million) investment in mobile gaming distribution last year.
At the time, Alibaba said the purpose of the investment was to "create a digital ecosystem for game developers and distributors to collate their products, rather than create new mobile games".
In other words, to create a sandbox where game developers can present their creations, as opposed to delving into game development and competing with established game studios.
According to market analysts, China is currently the largest gaming market in the world with over 460 million active players.
Figures show that mobile games accounted for around 154 billion yuan (A$32 billion) in revenue in 2018. With this figure set to grow further in the coming years, the country represents a lucrative market for mobile gaming developers.
Source: https://smallcaps.com.au/icandy-mobile-game-partnership-animoca-brands-alibaba-9games/